All Women only India Tours
Indian Maharaja Tours is proud to present our exclusive Women only Trip India Tour package for all solo female traveller enthusiasts who wish to explore the mystical country of India in the most professional and safe way possible. All the tours are handcrafted and experienced by our founders. Special precautions are taken while drafting the itineraries. Women safety, hygiene, a matter of interests are kept in mind.
As mentioned women's safety is our topmost priority, so we will be providing our best and most trusted drivers from our panels only. Wifi device will be provided to the guest so that they are never out of network areas. One of the highlights of our Women only Trip India is Photography at Taj Mahal. This tour gives you the freedom to choose the professional photoshoot at Taj Mahal. Though all our panel guides are well trained in taking photos of our guest from different angels at Taj Mahal and other monuments. In the Ladies Only Trip India Tour, another feather added are heritage hotels. In most of the cities to give a hint an Indian royalty, we will be accommodating our valuable guest in heritage hotels. Beautiful mansions once use to be the house of royalties.
The women-only Trip India can be operated as a solo female tour or maybe a couple of friends and as a ladies only group tour as a fixed departure. The Group tours most of the times will be lead by one of the founder only " Arti Agarwal".
Bookings are open, Sign up now for exclusive Women only Trip India.
.
Travel with us and take back memories that last a lifetime.
Some Good Reasons to choose us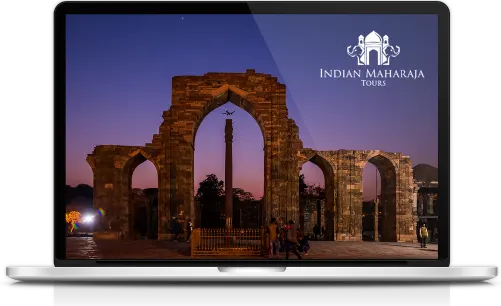 Get started
with Indian Maharaja
Its Easy to Book a tour with us in simple 3 steps.
Select your preferred tours
Provide Details
Click Book