"Experience the enchanting wonders of Rajasthan with our incredible Rajasthan tour Packages. Immerse yourself in the vibrant tapestry of this royal land, where history, culture, and breathtaking landscapes come together to create an unforgettable journey.
Step into the past as you explore majestic forts that stand as testaments to Rajasthan's rich heritage. From the iconic Amber Fort with its intricate architecture to the imposing Mehrangarh Fort that dominates the Jodhpur skyline, each fort tells a tale of valor and grandeur.
During your Rajasthan Tours Wander through bustling bazaars adorned with colorful textiles, intricate handicrafts, and traditional jewelry. Lose yourself in the vibrant chaos of Jaipur's Johari Bazaar or the labyrinthine lanes of Jodhpur's Sardar Market, where every corner unveils a new treasure waiting to be discovered.
Witness the mesmerizing dance of sand dunes in the Thar Desert, as you ride a camel into the heart of the golden landscape. Experience the tranquility of desert nights, where the stars shine brighter than anywhere else, creating a truly magical atmosphere.
Delight your taste buds with the rich flavors of Rajasthani cuisine, from the famed Dal Baati Churma to the delectable Ghevar. Savor every bite as you dine like royalty in historic havelis or under the open sky in luxurious desert camps.
Our incredible Rajasthan tours offer you an opportunity to immerse yourself in the royal essence of this land, where every moment is a celebration of its rich past and vibrant present. Let us be your guide to a journey that will leave you with cherished memories that last a lifetime."
Travel with us and take back memories that last a lifetime.
Some Good Reasons to choose us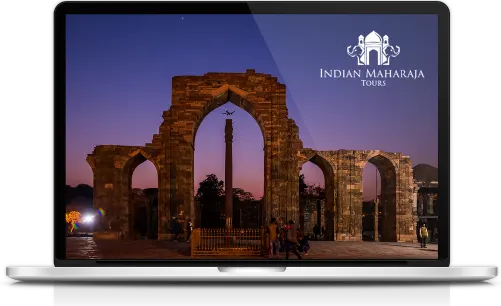 Get started
with Indian Maharaja
Its Easy to Book a tour with us in simple 3 steps.
Select your preferred tours
Provide Details
Click Book